DR. BLYTHE O'DONNELL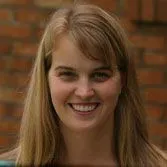 I am happy to think I have been practicing dentistry in Manistee since 2001. Over 20 years! I have thoroughly enjoyed getting to know my patients and seeing their families grow. My favorite part of the work day is having patients leave their appointments saying "that was much easier than I thought it would be". I love when patients come for follow up much more relaxed than they were at their earlier appointments. My main goal in dentistry is to create life long dental patients; either here or elsewhere. I know what can occur with lapses in dental care and hope my patients never choose that path due to a previous experience.
My husband Ryan and I moved to Manistee after I graduated from Dental School at the University of Michigan from the Brighton area. We were both happy to leave long commutes and traffic behind. Manistee has truly become our home with all of our children being born here. My parents now live in Onekama and we have made wonderful friends while here.
Education is important to me. I am continually looking for dental courses to take myself and I volunteer and support our local schools whenever possible. During my time here I have personally distributed the "swish" program at Kennedy Elementary and we now have our hygienists running the swish program at Manistee and Onekama schools.
I stay busy at home with my husband, Ryan and our four children, Brynn, Jack, Andy and Maeve. When times allow, I enjoy running, reading, and enjoying our beautiful scenery while hiking, biking or kayaking. We truly love the Manistee area and look forward to our future here.
---